Kathryn Tindale | Mugglehead Media
With pot shops within a few kilometres of the average Ontarian and more legacy players shifting into the regulated space, Ontario is taking over more of the province's weed market.
And convenience options continue to beat expectations, with pre-rolls and milled flower continuing to gain market share.
In its second-quarter report for the period ended Sept. 30, the Ontario Cannabis Store reports it has surpassed cannabis sales of the illicit market for the first time, based on self-reported data from Statistics Canada.
The Crown agency's share of the recreational market reached 54.2 per cent, up from 47.1 per cent last quarter.
Read more: Legal cannabis sales in Ontario up 18% to $307M in Q1
The numbers need to be taken with a grain of salt since unregulated sales numbers aren't confirmed by government agencies, explains Jennawae McLean, co-owner of Calyx + Trichomes and executive director of NORML Canada.
But accessibility has definitely increased market share in the last year as the province topped 1,000 stores, she says.
According to the OCS, pot shops are less than 5 kilometres away from the average Ontarian. Since last quarter, the number of stores jumped 34 per cent to 1,115, operating in 194 communities.
And, OCS data shows the average price per gram is about $2 less than the unregulated market, McLean notes.
"Finally, we are seeing a lot of transition from the unregulated market into the regulated market — from store owners (like my partner and myself) to producers," she tells Mugglehead by email.
"Dozens of our friends and acquaintances who were involved pre-legalization have become licensed in the last year. This helps keep the regulated market competitive while decreasing the size (and offering) in the unregulated market."
Read more: Ontario edibles maker says legacy reputation has followed them to legal market
Revenues from the regulated market totalled almost $394 million, up 28 per cent from $307 million in Q1.
In all, a record 56 million grams of weed were sold across product categories, with most being sold through stores and about 2.7 million grams through the online portal.
Ontario's private retailers sold nearly $376 million, and 54 million grams of cannabis products.
The province has maintained its top spot for sales in Canada as it was responsible for nearly 39 per cent of all sales from the regulated market.
Read more: Remove OCS advantages to increase Ontario's legal market share, pot shops say
Everything's coming up pre-rolls
Flower remains the dominant category in Ontario, but dropped 4 per cent since last period while pre-roll sales went up 4 per cent.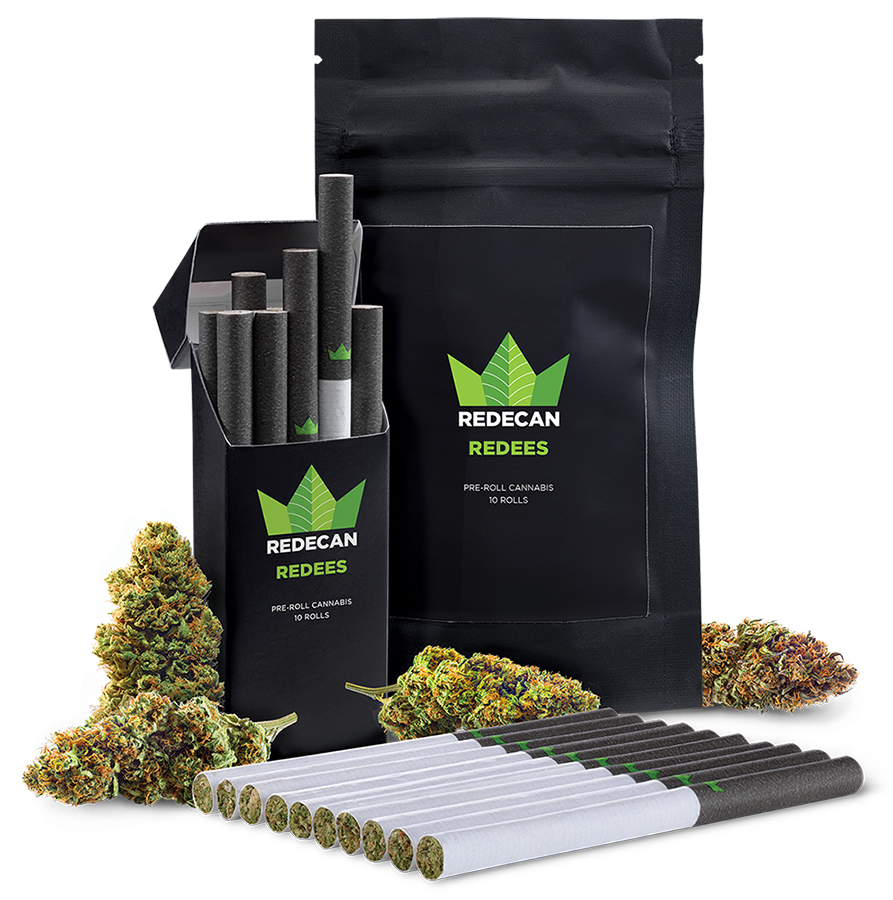 Overall, pre-rolls captured 19 per cent of sales, while there was little change in other categories, with the exception of edibles increasing by 1 per cent.
McLean says the category's sales are up because the quality product offerings have increased altogether.
"We are spoiled for choice. Pre-rolls have gotten a bad reputation for being the hot dogs of cannabis, but there are some super high-quality pre-rolls that have hit the market," she says.
As for top brands, Good Supply and Redecan pre-rolls take the top two spots in retail and online purchases.
Redecan's Redees Cold Creek Kush pre-roll (10 x 0.35 grams) and its Wappa pre-roll (10 x 0.35 grams) were among the top 10 SKUS sold overall, as was Good Supply's Jean Guy pre-roll (1 x 1 gram)
Pure SunFarms ranked number one for dried flower overall, with 206,000 units of its Pink Kush (3.5 gram) sold.
SHRED's Tropic Thunder (7 grams) broke the top 10 list of SKUS in total as well, along with the brand's Funk Master and Gnarberry cultivars.
Milled flower sales nearly reached $14 million, almost doubling since last period. Whole flower reached just over $192 million, up from $165 million.
"While I might be a decent trend spotter most of the time, I will say that pre-ground/milled cannabis has taken me completely by surprise!" McLean exclaims.
Milled weed is cost-effective, bong users enjoy it and it helps keep it budget-friendly for consumers from a producer's perspective, she adds.
Customer preference for high THC content (above 20 per cent) persisted again this quarter, according to the OCS.